Innovation : Synchron's Endovascular Brain Computer Interface (BCI) - Technology & First human trial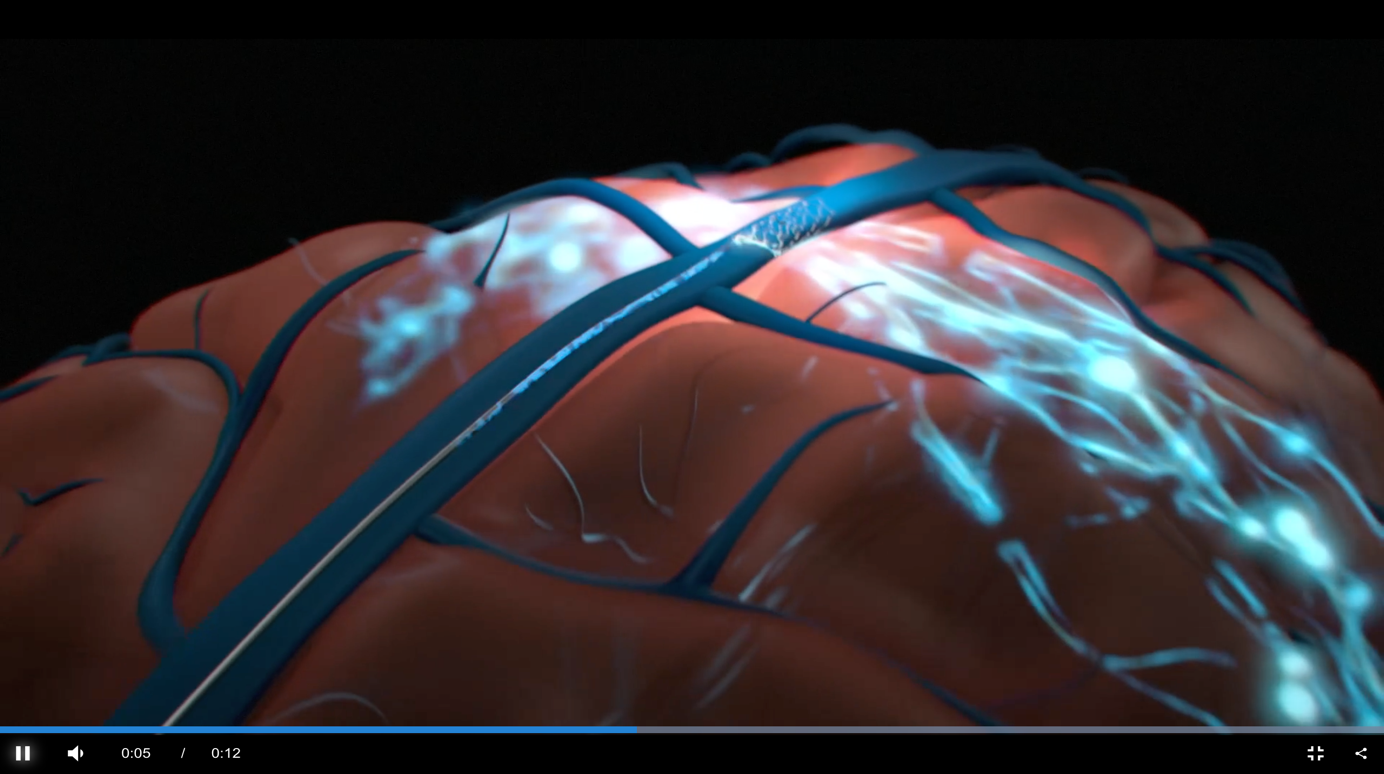 https://www.businesswire.com/news/home/20220719005248/en/Synchron-Announces-First-Human-U.S.-Brain-Computer-Interface-Implant
Introduction
Synchron's flagship technology, the Stentrode, is an endovascular brain implant designed to enable patients to wirelessly control digital devices through thought and improve functional independence. Synchron's foundational technology, a motor neuroprosthesis (MNP), or motor BCI, is implanted via the jugular vein. The system is designed for patients suffering from paralysis as a result of a range of conditions. It is designed to be user friendly and dependable for patients to use autonomously.
Technology
Synchron's Endovascular BCI System consist of:
- stent covered with electrodes, implanted in superior sagittal sinus (SSS)
- connected with receiver implanted in subcutaneous pocket (like a pacemaker)
- connected by Bluetooth with external receiver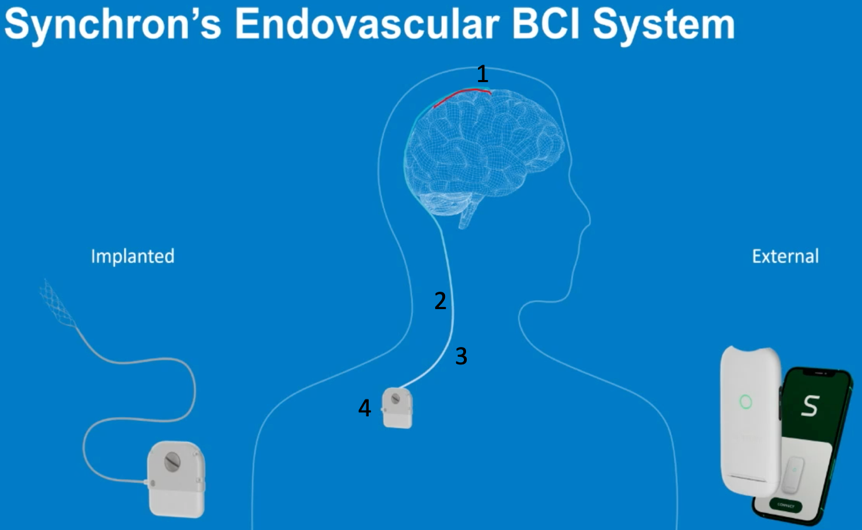 Stentrode delivery in superior sagittal sinus next to motor cortex
Jugular venous access
Tunnel the lead from the jugular access point to the pocket
Pocket in chest for the IRT
On July 2021 FDA approved Investigational Device Exception (IDE) application for the Stentrode BCI system – COMMAND trial.
COMMAND trial:
Name: Motor Neuroprosthesis to restore motor control from the COMMAND of digital devices: an early feasibility study of safety in subjects with severe quadriparesis
Study design: Prospective, multi-center, single-arm, open label
Sample size: 6 subjects
Duration: 15 months per subject: up to 90 days pre-implant, 12 months of follow-up
Endpoints: device-related serious adverse events within 12 months post-implant, target vessel patency and device migration on CT scan at 3 and 12 months
Secondary: digital device control, patient questionnaires
Eligible patients: severe paralysis in both arms and legs + good cognitive function + informed consent